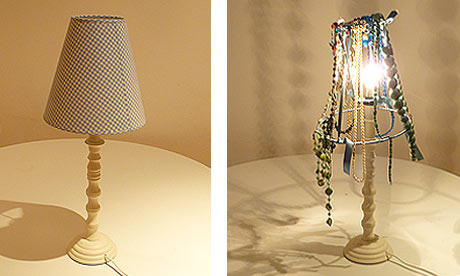 I'm not likely to be buying these items any time soon, but have just been having a look at the various retailer's websites.
I have expected the website to have a 'because you're worth it' badge.
£145 for a gown doesn't seem so awful.

£525.00 for a wig (or
£1,865.00 for a different style with frizzed rather than looped hair on top), however- now that's pretty big money. That's more than the average UK take-home salary.

When you think that it will last you the rest of your career, I suppose it's not so much (or until they get rid of wigs - but I have a strong faith in the length of time it takes any change to filter through in our blessed legal system).

It's still making me want to sneak into the local farm with a pair of shears and give a horse a haircut, mind. It'd be just like knitting! Maybe the Guardian Craft section will even have a posting on how to make your very own wig soon - it's very frucool, you know!

Although based on the above effort, I wouldn't hold out much hope.